Preludd Payment Services,
future leader in instore payment sector after the purchase of Canadian Amadis
Preludd Payment Services, a leading player in the instore payment industry, has strengthened its service offering and entered the Global market by acquiring Amadis.
Preludd Payment Services, has completed the acquisition of Amadis, a leading provider of EMV card-present payment acceptance solutions. With this acquisition, the company now offers solutions at all stages of the payment chain for payment solution providers, banks, acquirers, payment terminal distributors and SoftPOS. 
The combination of Preludd and Amadis will create a future market leader in payment solutions.
Connecting payment terminals
Founded in 2016, Preludd offers a white-label cloud-based payment platform that securely connects POS terminals in France. As a payment platform, the company forwards payment data from POS terminals to banks and private acquirers. It also facilitates POS terminal fleets and associated SIM cards management and logistics.
The acquisition of Amadis will enable the two entities to leverage their skills to serve a common ambition: the emergence of a leading player in Global payment solutions, with priority given to SoftPOS. Amadis is a payment card software development company providing EMV payment acceptance solutions on of the shelf systems (COTS) like smartphones and tablets and also PCI POS terminal hardware.
The company provides out-of-the-box compliance software that implements the global standards and requirements of all global payment networks. It has a world-class client portfolio and its solutions are deployed globally.
By leveraging Amadis' 18 years of experience, Preludd will be able to offer new and innovative solutions to make payments more accessible to everyone around the world.
With Amadis based in North America, Preludd in France and Middle-East, the group has a presence that allows it to be as close as possible to global issues.
About Preludd Payment Services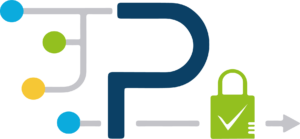 Preludd is a cloud-based white label payment gateway. Our PCI-DSS hosted infrastructure securely connects retail outlets to international payment networks and routes millions of transactions per month to banks.
More information on https://preludd.com/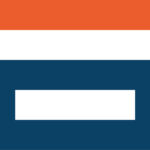 Amadis provides card processing software and secure payment acceptance solutions, including SoftPOS, to payment terminal manufacturers and service providers. Amadis develops its software according to standards (such as EMVco, PCI and Nexo) for universal and agnostic compliance.
More information on https://www.amadis.ca/