Preludd Payment Services in association with Alma propose an innovative solution for Buy Now Pay Later market for all physical retailers in France.
Preludd Payment Services announces a partnership with Alma which is a French fintech specialized in installment payment solutions. This partnership aims to set up a BNPL solution for all physical retailers by providing alternative payment on terminals.
     

Preludd puts its payments terminals expertise to help Alma with a security and easy-to-use application development.

       

Alma brings its knowledge on BNPL methods to propose a unique, transparent and sustainable application on physical stores.
Our common goal is to guarantee an easy installment and a fluid experience for both merchants and their customers.
Preludd's strategy is based on market trend, collaborations and partnerships which encourage innovation. This partnership with Alma is an important step for Preludd and its wish to propose alternative payments methods on POS terminals.
This POS terminal application allows a payment journey without file and a fluidity at the cashier. It maintains habits on POS terminals for both merchants and their customers. Finally, payments are 100% guaranteed by Alma.
This solution is responding to market expectations of BNPL solutions, which is a flourishing trend in payments market. Consumers demand to pay in installments is growing. It is a reality online and also in stores. Payment installments is accessible from 50€ of purchase, and allows to remove hesitations slowing down purchase triggering. It also contributes to increase average shopping basket among merchants who adopted the solution.
The challenge is to stimulate unified commerce by bringing same service level to customers from any purchase channel and allowed retailers to proposed more in-store services.
Preludd x Alma application is ready to load from today on Preludd applications store through its POS terminals distributors partners and Alma. It is compatible with autonomous Ingenico POS terminal
About Preludd Payment Services
Preludd is a PCI DSS certified payment gateway which safely connects points of sales to acquires. With more than 210,000 merchants and millions of monthly payments routed to banks, Preludd is a key actor in payments market. Preludd pledges to drive innovation forward on POS terminals in partnership with other payment players, to bring a breath of modernity to POS terminals.
More information on https://preludd.com/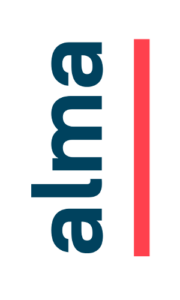 About Alma
Alma provides merchants with financing solutions at the point of sale of their customers, in order to help them increase their sales and increase customer satisfaction. Payment is guaranteed: merchant receives the full price at the time of purchase while the customer pays as they go. Today, Alma processes more than one billion euros in transactions per year and supports more than 6,000 merchants in Europe. 
More information on https://getalma.com